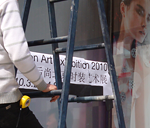 D-Park & Fashion Art Exhibition
(Animation | 1,7 MB)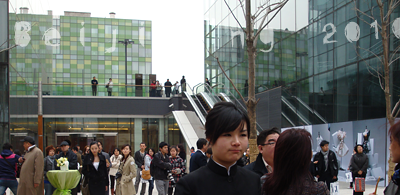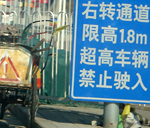 Vogelnest
(Animation | 800K)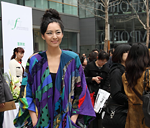 Performance Elemets
(Animation | 1,4 MB)
Green Attitude –
International Fashion Art Exhibition 2010
Exhibition Name: International Fashion Art Exhibition 2010
Exhibition Theme: ECO Era (Environment-friendly Ideas)
Exhibition Space: Beijing SANLITUN VILLAGE (China)
Exhibition Date: March 24th, - April 8th 2010
Work's Information
Elements Magic Coat "WATER"
Preponderant Viscosa-Rep, Cotton (partly hand-dyed and hand-painted); pieces of synthetic and metal fiber, wool
Water is one of the four classical elements in ancient Greek philosophy and science. It was commonly associated with the qualities of emotion and intuition. This is not only a FASHION-ART kind of a Coat - this is a MAGIC COAT dedicated to the Element WATER. It is my favourite out of a series of four ELEMENTS MAGIC COATS - Water, Earth, Air and Fire. Whoever is wearing that MAGIC COAT is a carrier of the following message: Water covers 71% of the Earth's surface and is vital for all known forms of life. Respect Water, Care for Water, Share Water Peacefully. Water is Pureness, Power and Energy - WATER is LIFE - Honour the Water!
Work Titel
Material
Introduction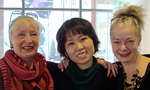 Pink and Friends